Singapore, FEB 23, 2023 – As an open optical mail carrier, FIBERSTAMP will present a series of brand new self-developed products to exhibit at the Optical Fiber Communications Conference and Exhibition (OFC), San Diego Convention Center in San Diego, California, from March 7-9. We are looking forward to exploring industrial development prospects and exchanging cooperation with global professionals at booth No. 4907.
Renowned for the open and compatible middleware and subsystems, FIBERSTAMP aims to enrich the commercial-grade of open networks and the ecosystems of open data centers, which provides diversification and economy options for global customers. FIBERSTAMP will exhibit a series of products focused on the following applications.
FIBERSTAMP has mature traditional III-V laser technology and powerful production capacity of high-speed silicon optical modules, moreover, has developed liquid-cooled modules immersed in coolant liquid. Enrich and various product lines can comprehensively meet the diverse applications of all types of data center needs.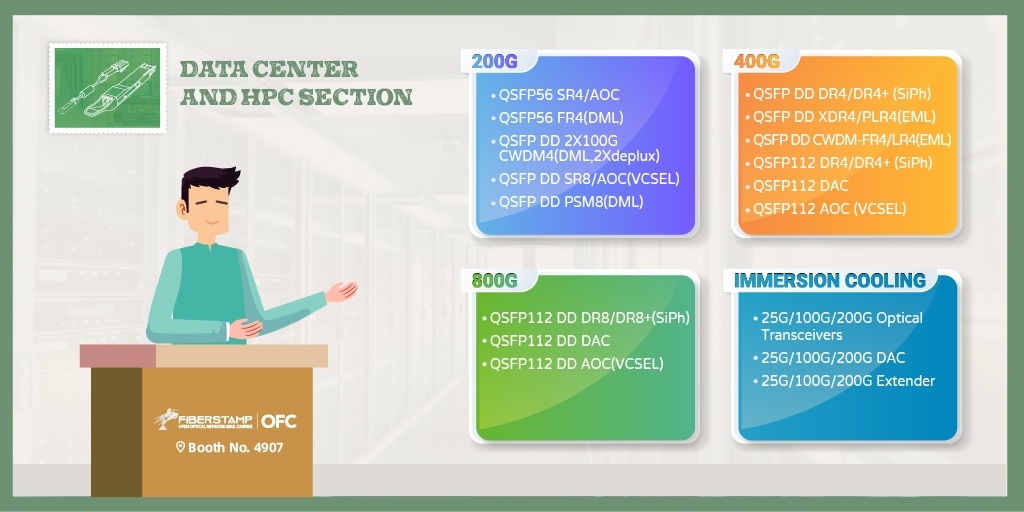 FIBERSTAMP has solid manufacturing ability and high-quality products that meet industrial-grade operating standards and assist 5G operators in their next business move in the open RAN market.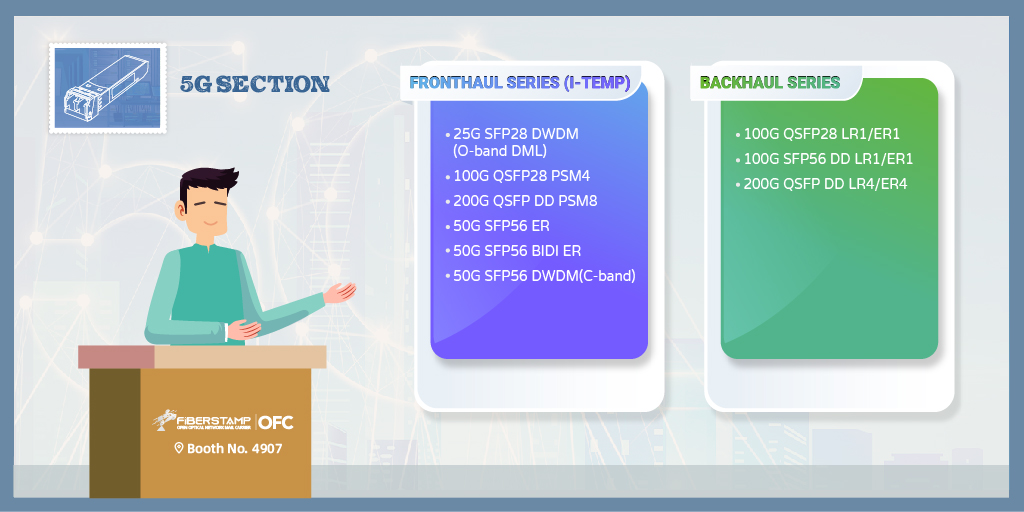 Drilling into ultra-long distance optical transmission technology, FIBERSTAMP has developed stable and high-speed coherent modules and DCI BOX systems to deliver long-distance metro DCI and 5G backhaul solutions.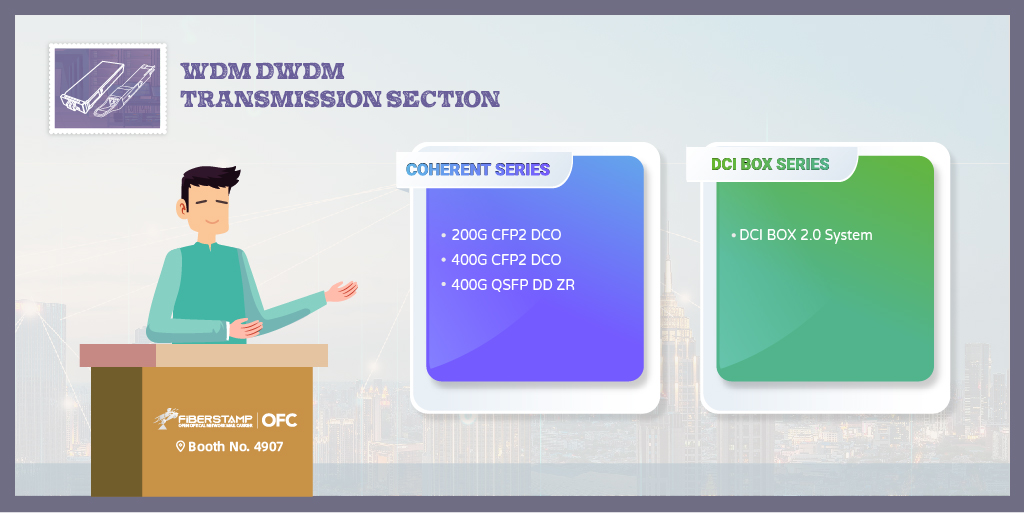 The 4K/8K ultra-high-density video demands are increasing, FIBERSTAMP converts the electrical signals into optical signals to achieve ultra-long and stable high-speed transmission via optical fiber transmission.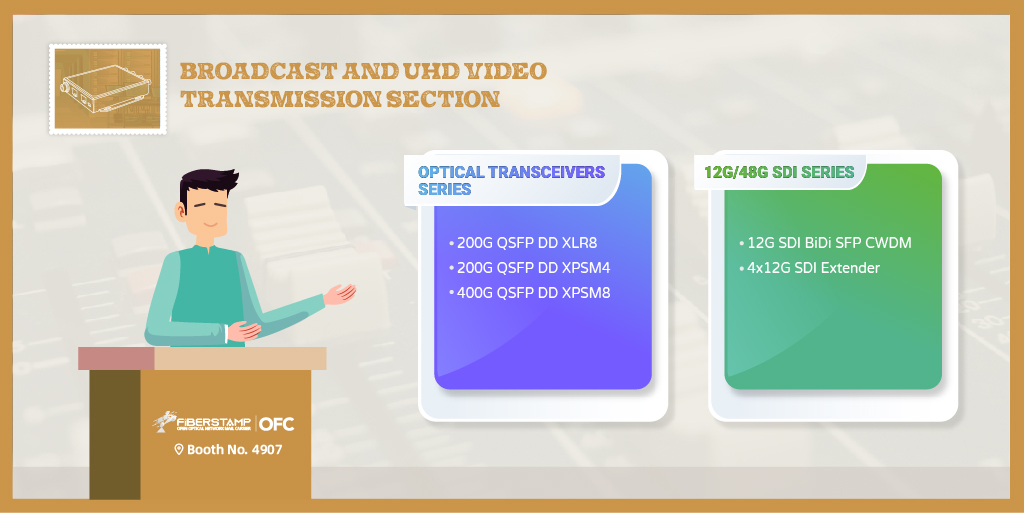 FIBERSTAMP will have a live demonstrate of 400G QSFP DD DR4(SiPh)&400G SFP DD CWDM4 optical modules and 200G immersion cooling modules.
Prospecting 2023, FIBERSTAMP will continue to sail the field of 800G pluggable and 1.6NPO silicon photonics modules and high-speed interconnect solutions as well, which will surely bring uncountable surprises to customers.