Singapore, FEB 15th 2023 – Recently, the famous media covering the global optical network industry, Lightwave, announced the 2023 Lightwave Innovation Reviews Honorees. FIBERSTAMP 's 50G PAM4 SFP56 DWDM 80 km (EDFA + DCM) optical module won a prize for facilitating long-distance transmission in the 5G fronthual application. FIBERSTAMP after winning the immersion cooling optical transceiver in 2022, has won again in 2023, demonstrating the diversified R&D strength of the company and its innovative leadership in long-distance transmission in 5G applications.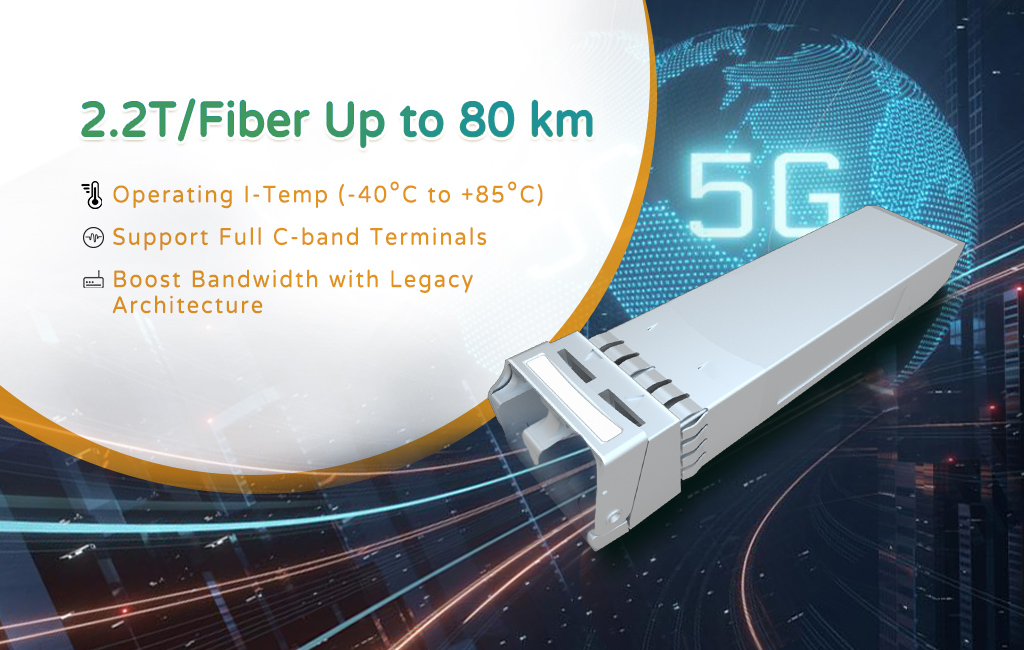 The 50G PAM4 SFP56 DWDM 80 km (EDFA + DCM) supports a single-fiber capacity of up to 2.2Tbit/s under optical fiber amplification and chromatic dispersion compensation. Adopting the 50G PAM4 modulation method, DSP chip, and SFP56 shape size, which is the same as SFP+, upgrading to 50G bandwidth can be done directly without changing any existing deployment architecture, and it meets the temperature tolerance standards of industrial-level products (-40°C~+85°C) to meet the needs of 5G fronthaul systems.
In addition, it supports full C-band terminals (44CH available) DWDM 100GHz and is backward compatible with 25G NRZ working rates. The judges commented, "SFP56-based 50G DWDM transceiver facilitating transmission over ~5 km and up to 80 km with external additional optical dispersion compensation and optical amplification."
FIBERSTAMP also provides a comprehensive range of cutting-edge 5G fronthaul network architectures, enabling users to achieve full 5G network deployments while continuously creating new and innovative products and leading the market forward to enrich the entire optical network community. FIBERSTAMP will be showcasing our products and solutions at OFC 2023, March 7-9 at the San Diego Convention Center in San Diego, CA, booth #4907, and look forward to meeting you.
The Lightwave Innovation Reviews is designed to commend the top products and services in the optical network industry and has been held annually during the Fiber Optic Communications Conference (OFC) in the United States for many years. The judging panel consists of executives, analysts, and engineers from operator and analyst organizations.