Advancing Data Transmission Technology​
FIBERSTAMP presents an all-encompassing range of network switches designed to cater to diverse networking needs. Our lineup includes campus switches, ideal for expansive networks, industrial switches built for durability in harsh conditions, and high-speed network adapters facilitating swift device connectivity. With a focus on network security and cost-effectiveness, our switches offer robust performance and scalability, ensuring efficient data flow and seamless device communication across various environments.
Next-gen campus switches for cutting-edge IP metropolitan, extensive campus, and corporate networks. Utilizing leading hardware architecture and powerful independent OS, these switches offer high-speed L2/L3/L4 line-switching and integrate IPv6, MPLS VPN, and robust network security. Built with uninterrupted upgrades, seamless forwarding, graceful restarts, and redundancy protection, ensuring sustained, reliable network communication.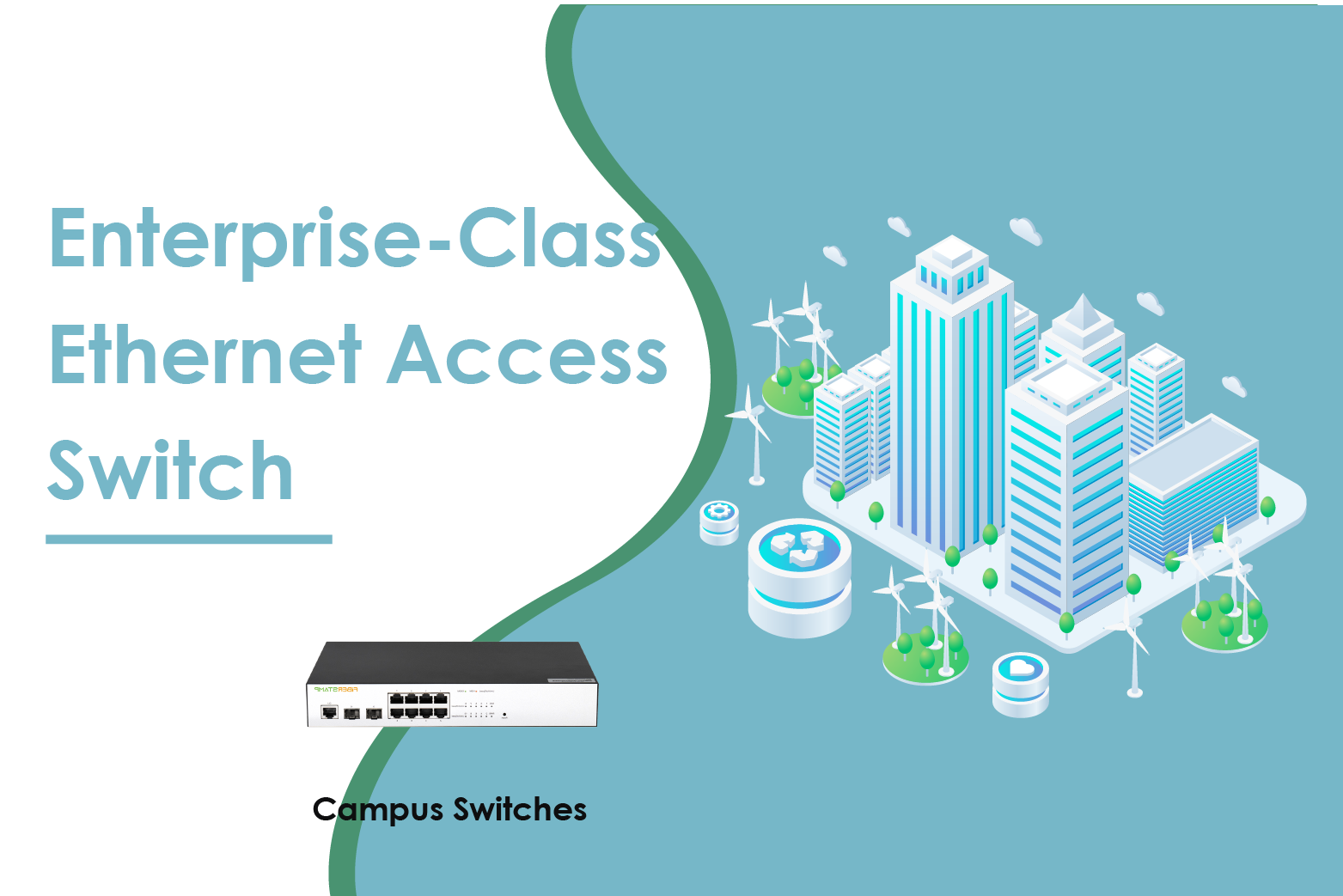 Product
P/N
Ports
Backplane Bandwidth
Forwarding rate
Power Consumption

1G Campus Switches

FS-S2510P
8 GE PoE Ports
2 100/1000M SFP Port
336Gbps/3.36Tbps
28Mpps
<10W
FS-S2520P
16 GE PoE ports
2 GE TX/SFP combo ports
2 100/1000M SFP ports
40Mpps
<15W
FS-S2528P
24 GE PoE ports
4 GE TX/SFP combo ports
51Mpps
<17W
FS-S2510H
8 GE PoE Ports
2 1000M SFP Port
336Gbps/3.36Tbps
25Mpps/102Mpps
<12W
FS-S2528H
24 GE TX ports
4 10GE/GE SFP+ ports
51Mpps/126Mpps
<20W
FS-S2510C
8 GE TX ports
2 100/1000M SFP ports
336Gbps/3.36Tbps
25Mpps/102Mpps
<12W
FS-S2528C
24 GE TX ports,
4 100/1000M SFP ports
51Mpps/126Mpps
<40W

10G Campus Switches

FS-S29T4X
24 GE TX ports
4 10GE/GE SFP+ ports
336Gbps/3.36Tbps
108Mpps
< 30W
FS-S29S8C4X
24 GE SFP ports
8 GE SFP/TX combo ports
4 10GE/GE SFP+ ports
108Mpps
< 40W
FS-S29P4X
24 GE TX ports
4 10GE/GE SFP+ ports
336Gbps/3.36Tbps
124Mpps
< 400W
FS-S39T6X
24 GE TX ports
6 10GE/GE SFP+ ports
598G/5.98T
222M/342M
< 75W
FS-S39S8T6X
24 GE SFP ports
8 GE TX ports
6 10GE/GE SFP+ ports
222M/342M
< 75W
Boost up higher bandwidth for
your data center