Singapore, 2023.10.30 – Fiberstamp has unveiled the innovative fan-out optical modules, 400G QSFP-DD 2x FR4 and 200G QSFP-DD 2x CWDM4. The primary goal of these new products is to maximize the development of low-order modulation technology, enhancing optical communication systems' flexibility, efficiency, and cost-effectiveness. This aims to optimize the value of low-order modulation technology within data center and interconnect networks.
The key to this design lies in FIBERSTAMP's exceptional optical design and manufacturing capabilities, with impressive results from this innovative approach. The 400G QSFP-DD 2x FR4 fan-out module utilizes the 8x50G PAM4 CWDM DML technology platform, introducing a distinct interconnection model, unlike the traditional 4x100G PAM4 data center approach. This novel approach offers an economical pathway to upgrading to a 200G FR4 data center network.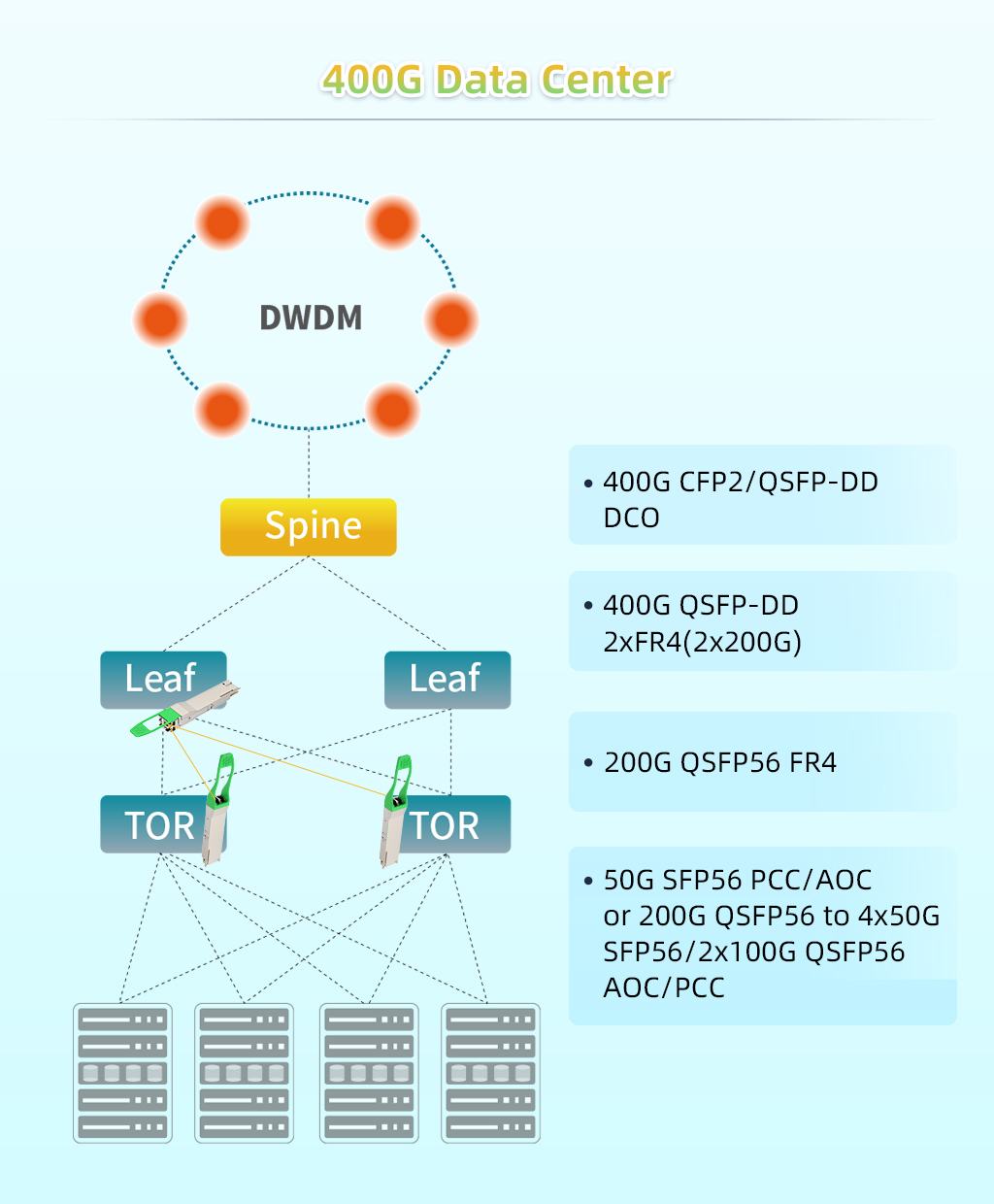 Furthermore, due to the application of the 50G PAM4 DML technology platform, this module excels in various parameters, including cost structure and power consumption.
400G QSFP-DD 2xFR4 Eye Diagram (CWDM4)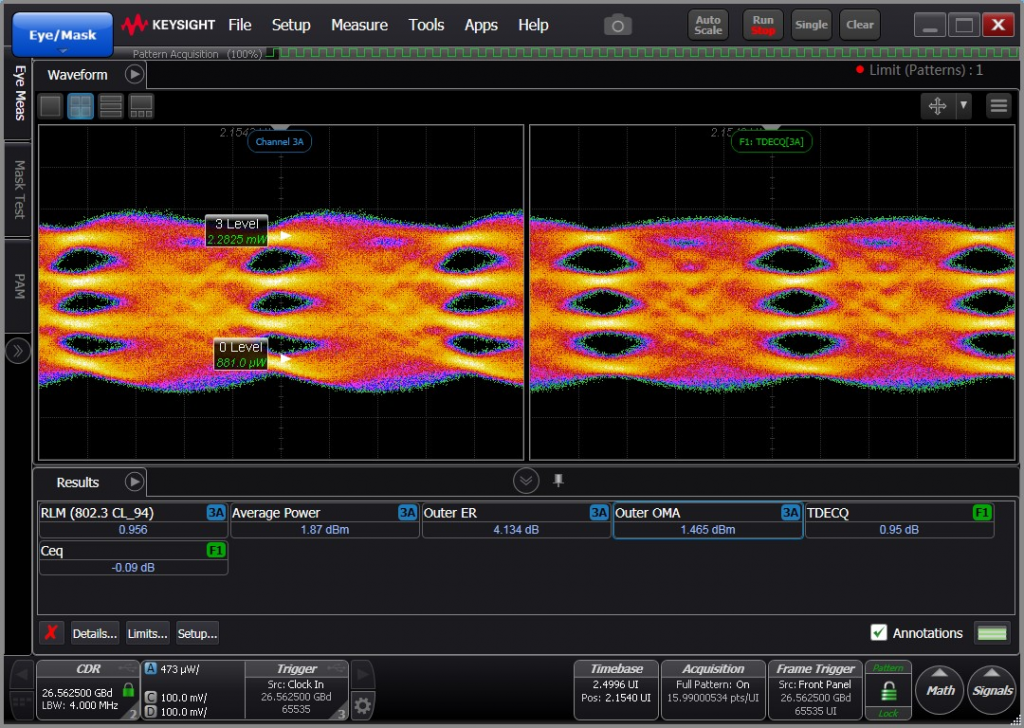 On the other hand, the 200G QSFP-DD 2x CWDM4 fan-out module smoothly transitions from the CS interface to a user-friendly LC interface. This module supports the fan-out of two 100G QSFP28 CWDM4 optical modules, enabling data centers to make a direct transition from 100G to 200G, providing a more flexible solution for clients.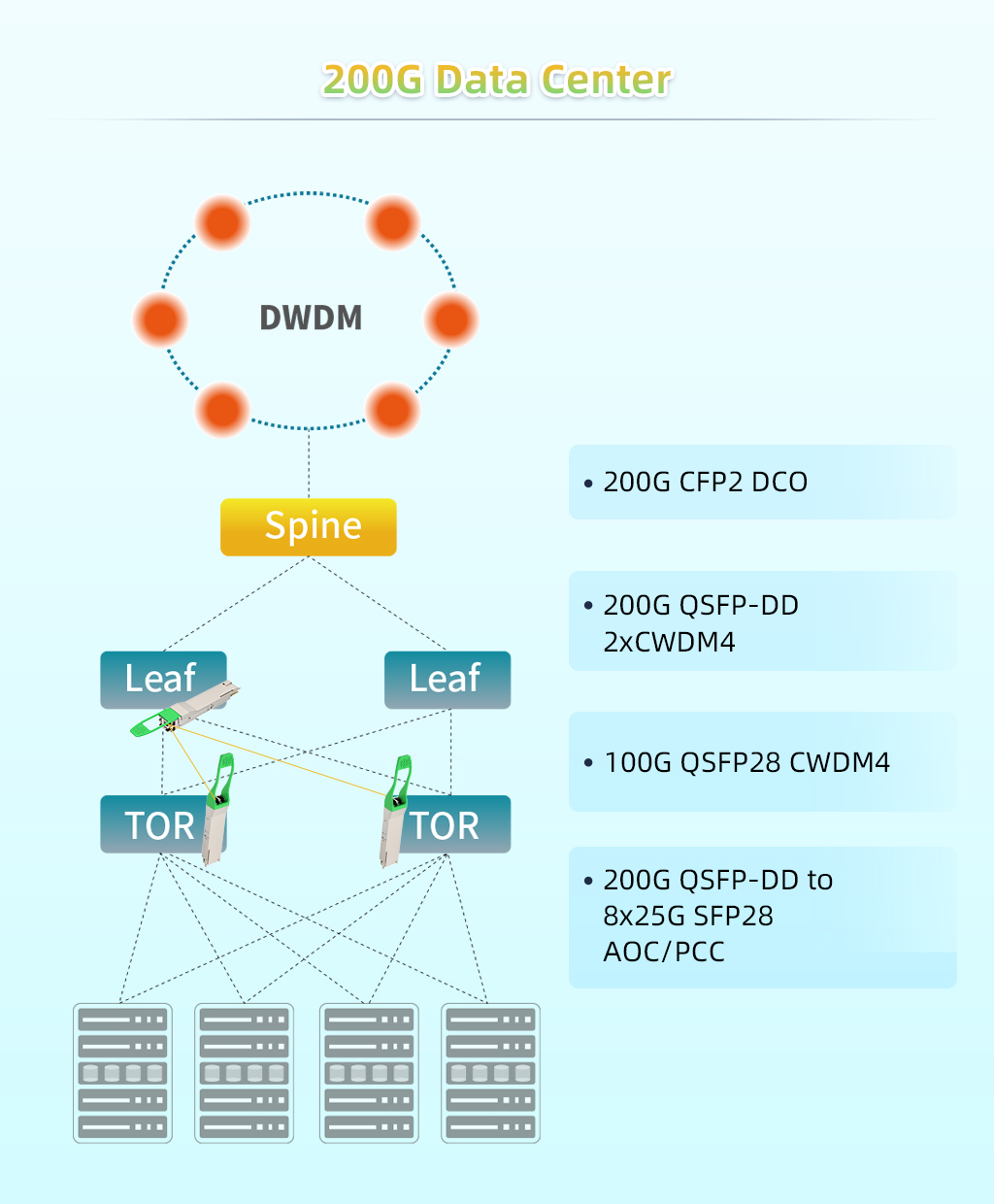 With its 8x25G NRZ configuration, it offers a more convenient choice for clients in industry like supercomputing and high-frequency trading.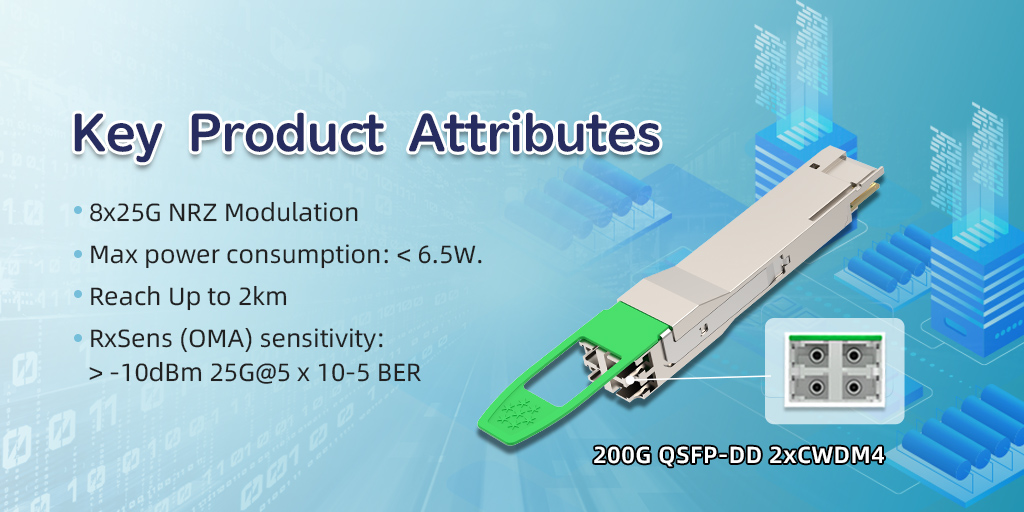 200G QSFP-DD 2xCWDM4 Eye Diagram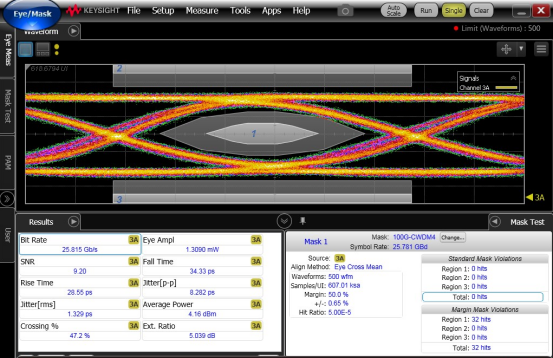 The launch of these fan-out optical modules by FIBERSTAMP signifies the emergence of low-order modulation technology within the optical communication industry, offering more possibilities for the future of optical communication development.