Singapore, May 17th, 2023 – Boosting the huge demand for long-haul data center interconnection due to the market trend of cloud migration and large-scale integration of digital services, FIBERSTAMP introduces the new 400G QSFP DD ZR+ coherent optical module, which adopts the latest OpenZR+ specification and standard to improve the compatibility and economic efficiency of long-haul metro interconnect devices. It is also introduce in economical metro coherent 1U DCI BOX and 2U 3.2T DCI BOX to combine more perfect long-haul coherent interconnects solutions.
Up to now, the mainstream view and practice in the industry are to develop OpenZR+ specifications and standards. Highly versatile coherent DWDM optical devices can be provided through a feature combination of devices in the same form factor.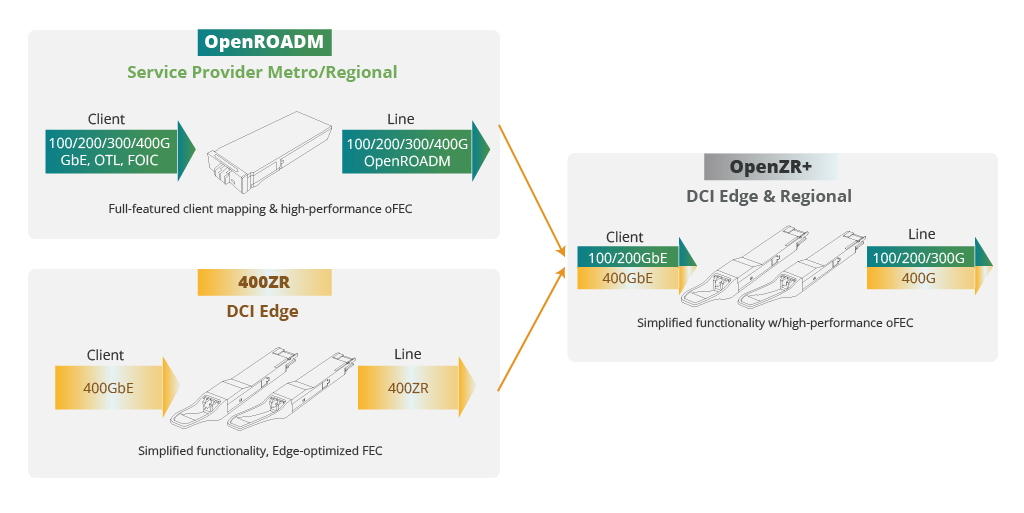 The FIBERSTAMP 400G QSFP-DD ZR+ adopts the latest OpenZR+ specifications and standards, enabling the product to be compatible with commonly used optical module form factors. With its excellent compatibility and scalability, it can transmit beyond 450km.
400G QSFP-DD ZR+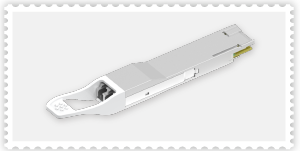 Transmission distance up to 400km
Advanced process 7nm DSP
RX OSNR tolerance meets 24dB/0.1nm
Operate at full C-band DWDM wavelengths at 75GHz (up to 64 channels) or 100GHz (up to 48 channels) channel spacing
Triple-temperature power consumption < 22W
The combination of 400G OpenZR+ and high-density routing platform provides a more stable and efficient solution for data center interconnection. Therefore, it is also very important to optimize the integration of DWDM and routing, which can improve network transmission efficiency and reduce data center operating costs. FIBERSTAMP compact DCI BOX coherent transmission subsystem is a service platform specially designed for data center interconnects and metro network wavelength division multiplexing applications. Meet various needs and provide high-speed and large-capacity solutions for DCI.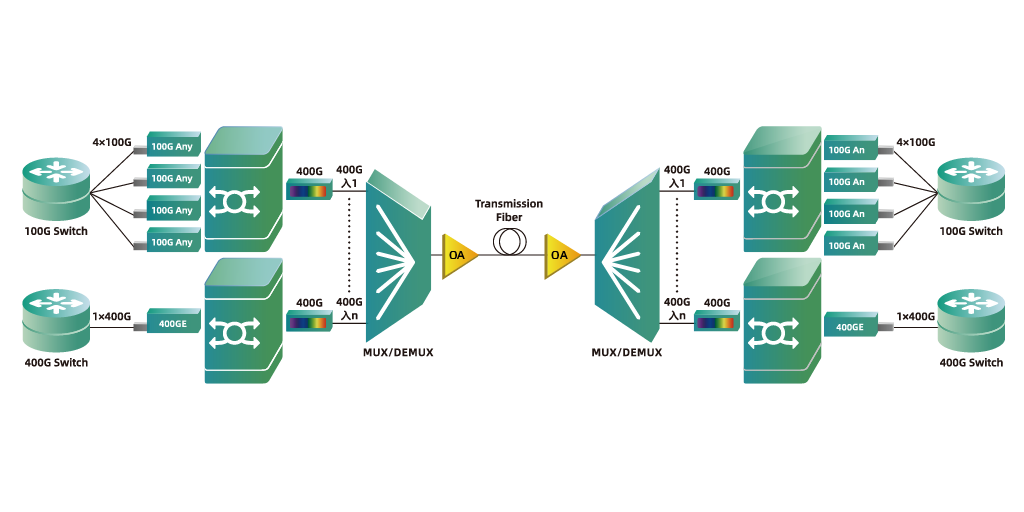 FIBERSTAMP launches 1U/2U compact DCI Box coherent transmission systems
1U 1.6T DCI BOX 1.0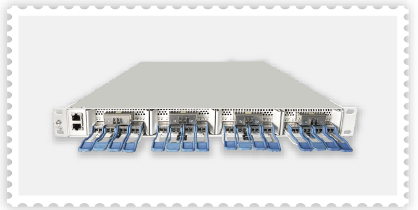 Carry 2 OTU boards, each OTU has two CFP2 (line side) and QSFP-DD (client side) interfaces
Support 400G/200G/100G optical modules
Achieve bidirectional transmission of 3.2T services
Intelligent B/S architecture for open network
Support Web and NetRiver managements based on SNMP
2U 6.4T DCI BOX 2.0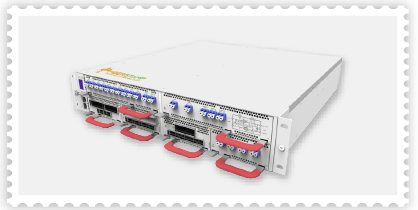 Unified 2U rack integrated Optical layer and electrical layer boards access
Support 400G/200G/100G rates on line-side CFP2/QSFP-DD interfaces
ROADM function supported up to 9 dimensions
Maximum capacity of 6.4T single rack access
Optical Layer Supports EDFA Cards, WSS Cards, OP Cards, etc.
Enables shared or independent racks for optical and electrical devices, saving rack space and providing expansion flexibility.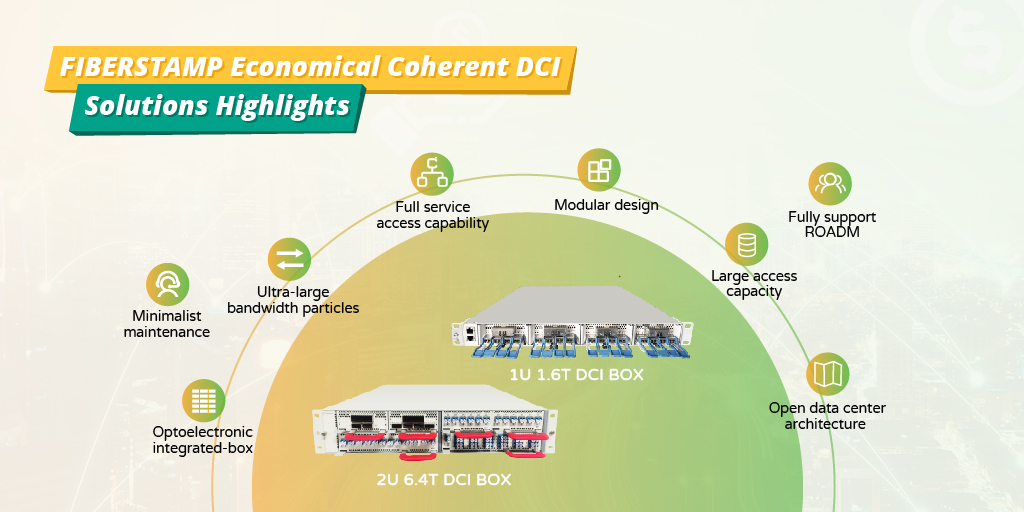 FIBERSTAMP as an open optical network mail carrier, has a comprehensive line of DCI transmission products, including coherent optical modules, coherent DCI BOX and the series of optical transmission systems, etc. No matter the interconnection of individual data centers or the construction of large-scale metropolitan networks and wide area networks, FIBERSTAMP provides users with comprehensive and optimal coherent transmission solutions.