Singapore, 2023.8.24 – FIBERSTAMP has unveiled two distinct 400G data center interconnect solutions to cater to diverse client needs. With the current high-bandwidth demands of 100G/200G data centers, achieving the best 400G data center model has become a focal point in the industry. Among these, silicon photonics-based solutions are considered the most promising 400G data center interconnect solutions in the field. Leveraging in-house silicon photonics technology and advancements in high-speed DAC/AOC technology, FIBERSTAMP announces two cost-effective 400G data center interconnect product lines to serve data center users.
In Architecture One, it supports the electrical SerDes interface of 8x50G PAM4 and the optical interface of 4x100G PAM4. Think of SerDes as a communication wizard—it transforms data, accelerates data transfer with fewer connections, thus conserving resources. This upgrade facilitates a seamless transition from 100G to 400G for data centers. This product line includes the following silicon photonics optical modules: 100G QSFP28 DR1/FR1, 400G QSFP DD DR4/DR4+, 400G QSFP DD FR4, 400G QSFP DD CWDM4\LR4.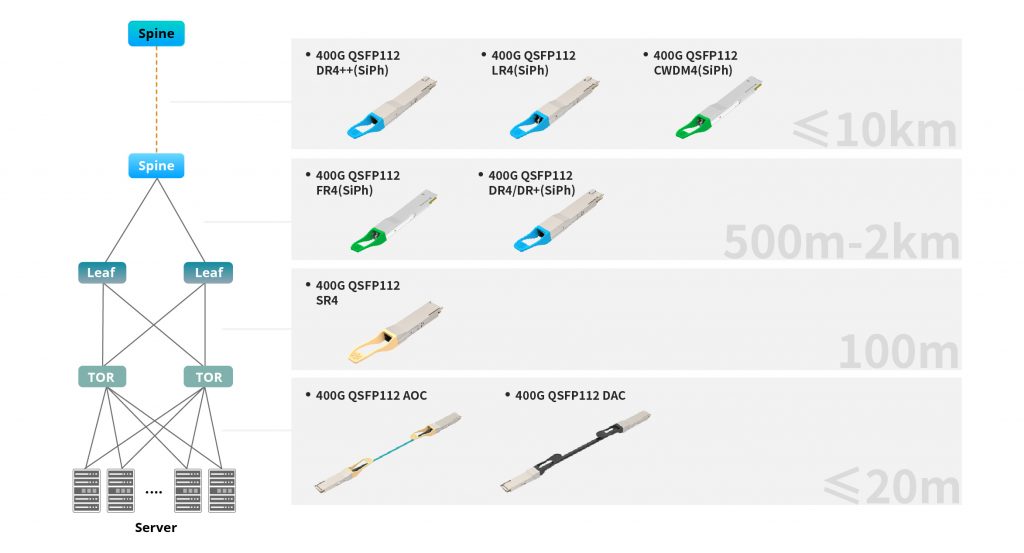 In Architecture Two, the combination of 4x100G PAM4 electrical interface and 400G QSFP112 SR4 and DR4 silicon photonics technology achieves high integration with fewer connections, resulting in reduced power consumption and cost savings. This product line includes the following silicon photonics optical modules: 400G QSFP112 DR4/DR4+, 400G QSFP112 FR4, 400G QSFP112 CWDM4/LR4.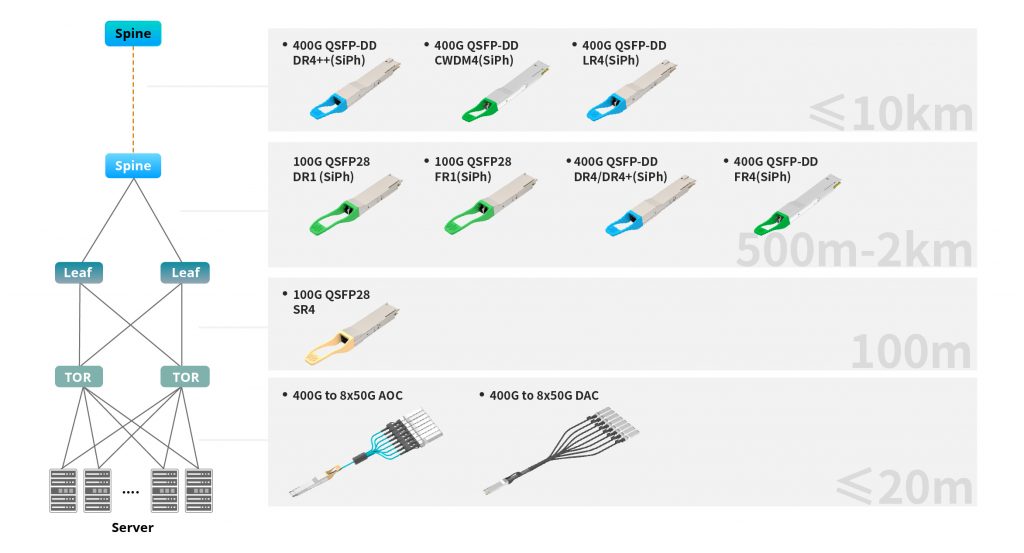 With the maturation of silicon photonics technology, cost-effective 400G data centers are moving towards maturity and commercialization. The fusion of existing 7NM DSP technology with silicon photonics technology enables more efficient processing, transmission, and reception of data. The reduction in signal loss, component integration, and optimized power usage all contribute to lowering unit bit power consumption, making data centers more energy-efficient and cost-effective.