May 28, 2021 — With the rapid development of public cloud, Internet of Things (IoT), artificial intelligence (AI) and 5G networks, the demand for high-speed network transmission has also shown obvious positive correlation growth, and the construction of large-scale data centers is gradually completing the rate upgrade. While data center transmission speeds are greatly upgraded, the extra pressure to control costs is shown increasingly. Meanwhile, this pressure is gradually spreading to the supply chain, being a common issue to shared by suppliers of optical chips, optical devices, and optical modules.
At the same time, the uniqueness of B2B industry transactions, inconsistent buyer behavior, seller factors, and peer competition work together, leading to an opaque optical module market combined with mixed information and high transaction communication costs, which makes it hard for customers to make timely and comprehensive price comparisons. And then, even if the buyer make a decision after costing much time comparing products and prices, due to the long delivery period, the one still bears a even higher risk of price drop after placing an order.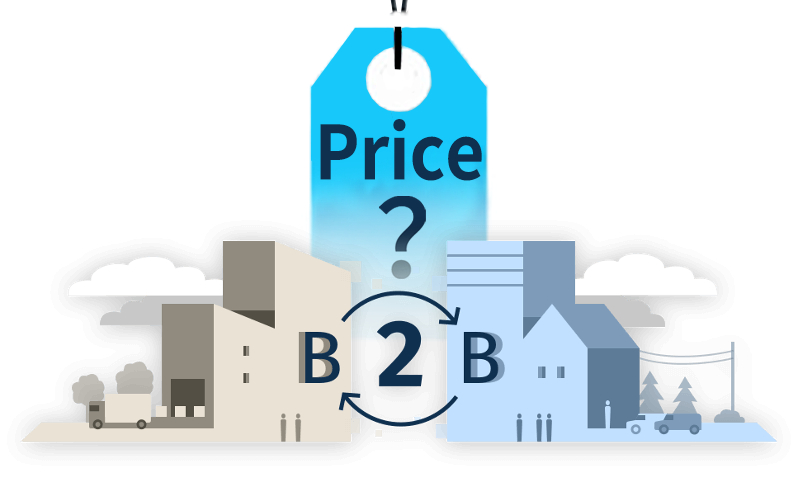 "Facing the explosive increase of data and constant increasing demand for the optical transmission rate, how can I control the overall cost properly?"
"I placed the order finally, but there is still a long time before the delivery date, what if the product price drops during the period?"
"In front of opaque prices and high technically knowledge barriers of products, how can I assess if the product is worth its price?"
Such doubts and problems confuse many industry partners all the time.
Due to the large size of the hyper-scale data center, there is a necessary demand for overall cost control; while the small and medium-sized equipment vendors are often limited by scale and have limited ability to resist cost risks, which causes the truth that generally they are more sensitive to costs and prices. In order to effectively help downstream industry partners to solve problems and share cost pressures, FIBERSTAMP chewed over the industry situation and pressure at the critical stage, and once again strategically focused on cost control. After countless assumptions, unit selections and tests, it was completed in the 100G optical module product line to cut off redundant cost without any quality or performance discount and optimize the overall cost control system once again.
Of course, FIBERSTAMP didn't intend to convert the cut costs into pure corporate profits, but rather took this opportunity to share the achievement with industry partners, so that more users can experience our products, quality and cost control ability, and witness our long-term technical determination to timely reflect real user demands on products.
With Quality as the Basic, Cost Improvement is a Long-term Issue
---
FIBERSTAMP has been digging in the two core fields of technology & design optimization and supply chain optimization. Through long-term unremitting research and trial and error, and relied on its excellent quality control ability, FIBERSTAMP achieved a significant design upgrade and another stable breakthrough of cost control.
Innovative Optical Design
FIBERSTAMP adopts an innovative optical design scheme in the 100G optical transceivers. On the basis of meeting the product life cycle and ensuring performance, it has greatly simplified the packaging and procedures, and effectively controlled the overall cost. For example, FIBERSTAMP's 100G QSFP28 LR4 uses the self-developed 100G RX AWG+COB innovative packaging solution to replace the traditional ROSA BOX solution, and 100G QSFP28 CWDM4 upgrades the MINI-TOSA+AWG to an optimized BOX solution, and all upgraded versions have passed strict reliability text, through which FIBERSTAMP has achieved a comprehensive upgrade of performance, quality and cost performance!
Low Power Circuit Design
In the circuit design, FIBERSTAMP also made a series of optimization actions: adhering to the low-power design orientation, FIBERSTAMP adopts a series new designs of low-power circuit, intelligent power supply and optimized low-voltage to achieve low-power performance; at the same time, in the circuit system operation management, FIBERSTAMP has eliminated redundant loops and waits in the program, greatly reduced the power consumption of the entire system, and achieved extremely simplified power consumption control throughout the entire process.
All-in-one Alternative Scheme
Relying on the intelligent supply chain quality management system accumulated for many years, FIBERSTAMP has carried out a year-long supply chain optimization strategy, made an integrated upgrade of the core parts and underlying components. FIBERSTAMP implemented numerous reliability tests upon dozens of alternative optical chips repeatedly, selected several models conforming to standard and applied them to testing models to provide users with highly competitive prices and more options; at the same time, FIBERSTAMP optimizes the supply chain of key components and the combination scheme of AAWG arrayed waveguide grating devices to achieve a comprehensive upgrade in cost control.
Quality can Never be Compromised
---
While pursuing effective cost reduction, it is FIBERSTAMP's consistent basic principle to ensure robust and reliable quality. In terms of quality control, FIBERSTAMP has always been well-known in the industry. Relying on the mature CSD triangle quality management system, FIBERSTAMP has realized the closed-loop quality management that the whole process from R&D to customer feedback is tightly interconnected, ensuring that customer complaints can quickly act on the R&D phase and reflected in the end product timely.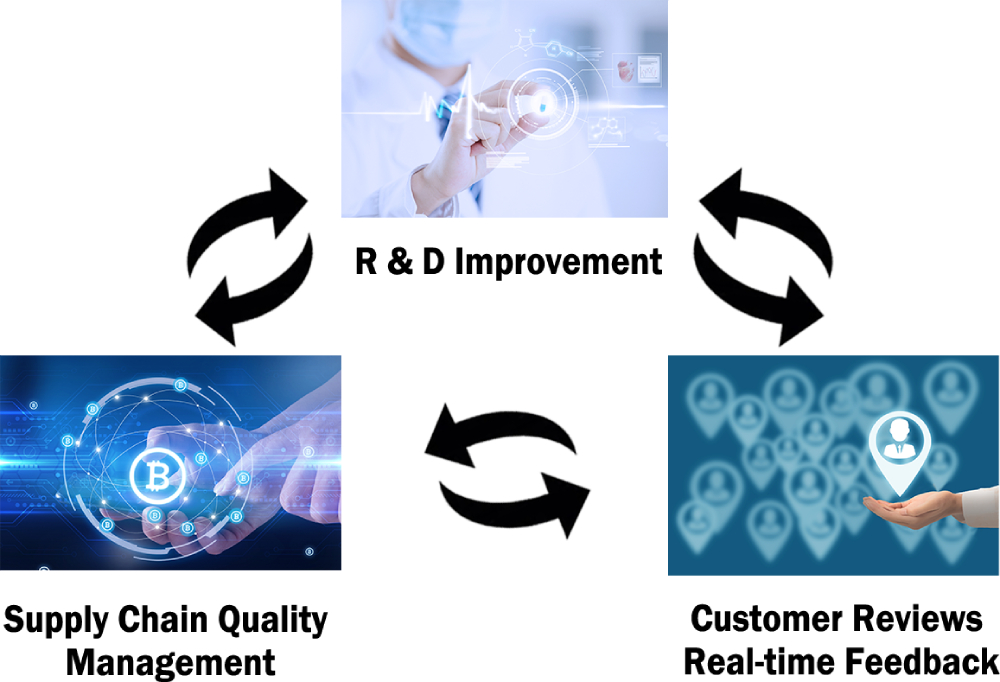 At the same time, FIBERSTAMP has a complete reliability test system accumulated for many years, and has superior ability to analyze and improve reliability issues on levels of equipment, module and unit, and meets international GR468, GR1221 and other general standards to ensure optimum product reliability.
At the same time, FIBERSTAMP's product line has a complete quality certification system, which greatly guarantees product quality in the three dimensions of electromagnetic compatibility, safety regulations and environmental protection.

Based on the above activities, FIBERSTAMP also promises to customize a 100G product price preserve policy for large customers. For customers or partners with long-term needs, once the order value reaches the threshold standard, FIBERSTAMP promises the most competitive price and an additional service of order price preserve. After signing the agreement, once the user obtains lower offer of competing products with the same quality points during the exchange, FIBERSTAMP will adjust the price of the undelivered products to the same level once to cover the price risk for the customer.
For enterprises, cost control is a big subject in need of long-term research and investment. Every link from the supply chain to R&D and production to customer maintenance, and every dimension from performance, quality to user experience, requires excellent cooperation, bold inferences, repeated consideration and rigorous testing. Starting from the actual needs of clients, working out effective and timely solutions, generating products with strong price competitiveness, innovative design concepts and humanistic care, should be a long-run subject that every supplier should think about as facing the fiercely competitive industry environment and the data-explosive network environment.
FIBERSTAMP will keep pressing on with the basic subject of cost control as carrying out product design and R&D, continuously optimize technology and management with the help of its long-term accumulated scale advantages and strong supply chain bargaining, and continue to provide users with economic, reliable and various products and solutions!